Image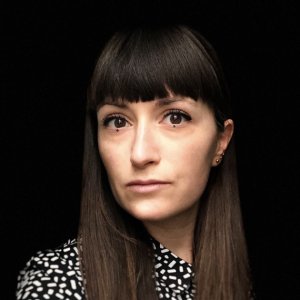 Heritage studies, museum studies, critical/difficult heritage, decolonial studies,  organization studies, fascist heritage.
I am Research Collaborator at  LYNX research center and PhD candidate in Analysis and Management of Cultural Heritage at IMT School for Advanced Studies in Lucca. I did a visiting research period at HDK - Valand, Academy of Art and Design at University in Göteborg and I have published in academic journals, such as Museum Management and Curatorship and Engramma. Graduated in MSc Economics and Management for Art, Culture and Entertainment at Bocconi University, I worked in cultural institutions in Milan, such as La Triennale di Milano, BASE, and Pirelli HangarBicocca. I collaborate with ASK Research Center at Bocconi University.
A first research interest concerns the structuring and institutionalization of cultural systems, ranging from organizational studies to economic analyses of the creative sectors. Specifically, I have worked on the contemporary art market, museum organization and strategy, project spaces, and the creation of value in the comics industry in Italy. A second research interest, on which I wrote her doctoral thesis, falls within the field of critical heritage studies and in particular of difficult heritage, i.e. I have dealt with issues of cultural heritage conservation from a critical and interdisciplinary perspective that includes issues of collective memory, the political use of history, and decolonial theories. My doctoral thesis focuses on the concept of dissonance and heritage, by studying the reuse of former case del fascio in three Italian provinces and by analyzing and deconstructing the process of justification of the choices of reuse, preservation, or destruction.